User interface (UI) and user experience (UX) design are concepts that encompass the complete lifespan of a product's interaction with its users. Although the terms user experience and user interface are frequently used interchangeably, they are not synonymous. Best Agencies for UI/UX design
What is UI/UX?
UX Design:
Users and experiences are the two terms that makeup UX design. To put it another way, user experience design refers to any experience a person has when using your product. It incorporates everything we touch, feel, and use in our daily lives, not just online things.
Because technology has advanced beyond our daily needs, the majority of things are now digital in nature. We all have an app that makes our lives easier, from shopping to dining. As a result, the importance of developing an app or website from the user's perspective has become vital.
UX considers the entire ecosystem surrounding digital products, including users, environmental factors, technology, various digital touchpoints, user digital behavior, and psyche and emotions on digital platforms, and thus provides a solution that can help solve users' problems in the most effective way possible.
UI Design:
User Interface Design (UI), unlike User Experience Design (UX), is a digital notion because the interface is a digital output. The user interface is a digital screen that serves as the company's and the user's sole point of contact. The appearance, feel, and engagement value of websites and apps are all determined by user interface design.
The goal of user interface design is to make digital interfaces more intuitive and interactive so that they leave a lasting impact on the user. A UI designer often chooses the color palette, typography, graphics, and fonts on the web page or app while developing the visual attractiveness of the interface. They are responsible for converting a large amount of data about the product's research, development, and functionality into responsive design.
Importance of UI/UX:
The fundamental goal of any business is to increase sales and expand its operations. The program's UX/UI Design enhances the user experience and increases customer satisfaction, resulting in an increase in the number of users. With so many options and alternatives for the products and/or services you offer, you only have a small period of time to capture your users' attention, and you must hit the bullseye in that time. Customers will be more likely to use your app or website to find what they're looking for if you have a good UI and UX design.
Benefits of UI/UX:
Organizations are finding it increasingly difficult to capture and hold people's attention, so incorporating a user interface/user experience (UI/UX) design strategy into the development process of your web/mobile application has become critical to staying competitive or getting ahead of the competition. Because if you're going to spend money on marketing to get people to visit your digital assets, you'll want to make sure the user interface is optimized to make it simple to use. It all comes down to boosting your chances of converting visitors into users, and then into buyers and advocates.
Boost customer acquisition and retention.
When it comes to recruiting and maintaining customers, a solid user experience gives you a substantial competitive advantage. The more aesthetically beautiful and intuitive a solution is, the easier it is to gain people's trust. As a result, you'll have a better chance of attracting users, converting them into customers who will want to use it again and tell their friends about it.
Make the most of revenue-generating opportunities.
You'll be able to identify and optimize all potential opportunities to convert users into purchasers if you plan your users' journey on your platform. By altering how intuitive the experience is, better planning interactions, and improving calls to action that convert and lead to revenue growth, you can run A/B testing to test what people respond best to and modify the experience continuously to always beat your best results.
Resources, development time, and expenses should all be optimized.
By incorporating UI/UX design into your development process, you'll be able to identify and address the majority of the usability issues that arise during and after the development of your solution. Before going to production, UI/UX designers may anticipate the needs of users and, as a result, guarantee that the design is both adaptable and scalable so that it can evolve with users in the future. Adopting a user-centered approach to UI/UX design will save you a lot of time, money, and resources.
Get more information about user involvement.
Engagement metrics are extremely useful since they reveal what your consumers value and what motivates them to buy. You create an experimental environment for your consumers to connect with your solutions by refining your platform's user experience. Based on the engagement data you gather, you can properly quantify success on a new level and develop an offering that converts consistently.
Reduce troubleshooting and associated costs
Approximately half of an organization's engineering budget is spent on correcting easily avoidable mistakes. Incorrect assumptions about user behavior, confusing navigation that causes users to become trapped or lost, and any additional features that are undesirable, superfluous, or inaccessible are examples of these faults. Assuring that your platform's user design is done successfully and quickly from the start can help you avoid future issues.
Top 10 Best Agencies for UI/UX design:
When your customers interact with your digital platform and applications, a well-designed UI/UX experience can greatly improve their happiness, resulting in higher conversion rates, repeat business, and income. Integrating UI/UX design into your workflow is critical, especially as the DevOps approach becomes more widely adopted. Let us find out the top 10 best agencies.
Heaptrace:
Without a striking visual representation, great coding is incomplete. By integrating exceptional interfaces with a fascinating experience, their expert UI designers can help you achieve your goal. HeapTrace has a unique solution for any organization, regardless of its size, from tiny businesses to giant corporations. While designing the website, professional and skilled web architects and engineers produce a perfect blend of art and technology. They want to make our clients market champions, thus designers use a technique that combines original design with excellent graphics to create a cohesive visual message that is backed up by great aesthetics.
Clay:
It is a UI/UX design and branding agency in San Francisco. They concentrate on enhancing conversion and consumer engagement. The agency creates goods and services that are both usable and reflective of your brand's personality. Clay also thinks that corporate software should have the same user-friendliness and aesthetics as best-in-class consumer apps, therefore he converts legacy enterprise systems into beautiful, consumer-grade experiences, creating new B2B products that consumers like using. They work directly with their clients to conceive, create, and develop revolutionary user experiences across all platforms and brand touchpoints as a full-service UX design agency. They think that the digital goods and user interfaces they build are simple to use, attractive, and accurately represent your brand. A multidisciplinary team of senior UX designers, engineers, and other specialists is always assigned, overseen by a cofounder, and managed by one of their design directors.
Neuron:
It is a UX/UI design and digital strategy consultancy based in Silicon Valley that serves San Francisco, New York, Boston, and Los Angeles. Neuron collaborates with forward-thinking firms like as Ford Models, Paycom, Harvard University, Sony, GM, and others to help them reach new heights. What are their methods for accomplishing this? Through the use of digital products and services that are both intuitive and engaging, as well as delivering measurable outcomes. Because of their backgrounds in architecture, Neuron's founders built the company on a solid foundation. Their extensive training is critical to their capacity to use systematic design thinking to solve common challenges.
Ideo:
It's difficult to envision a world without Ideo. Their design thinking movement has aided in the development of a slew of innovative ideas, prototypes, and commercial products. Designing the first Mac mouse and a Palm PDA are two of their most famous works. They've also worked on newer concepts like Acensia Diabetes Care's internet-enabled blood glucose monitoring system, as well as assisting Vivo, China's top-selling smartphone manufacturer, in transforming itself into a brand that China's youthful people adore. They chart a road that leads to more successful projects than duds as a top UX agency in the globe, simply because they hire some of the smartest personnel available.
Frog: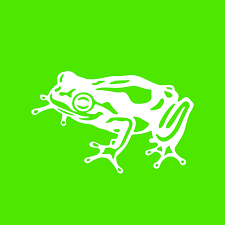 It is one of the oldest design companies in the world, and it makes our list of best design agencies in the globe. This 50-year-old has evolved from industrial design, yet it retains its openness and enthusiasm for all things creative. They, like Ideo, go beyond digital and have even designed furniture. They've worked with both big and small brands over the course of their 50-year history. UNUM, SF Moma, ride-sharing app Alto, Intel, and others are among the clients.
Eleken: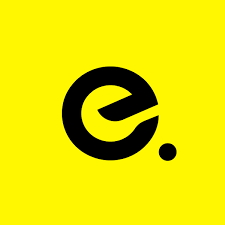 It is a new and self-contained UI/UX firm situated in Kiev, Ukraine. Web and mobile product design and development are their passions. Their work incorporates some incredible technology and design elements. Eleken, for example, came up with a sleek and simple solution to assist people to locate information among their files when Koemei sought a way to display a seamless in-content search option. It works with both small businesses and huge corporations.
Fjord:
Accenture Interactive owns Fjord, which was launched in 2001. Their focus as a design and innovation firm is on bridging the gap between human experiences and the digital and physical worlds. They work in a variety of industries. From assisting the Ontario Government in developing a better way for Metrolinx passengers to providing a way for NatWest clients to better manage their accounts through the use of an app called Bó, we've done it all. Accenture has offices all around the world as a division.
Fantasy Interactive:
It was founded in 1999 and has since produced incredible work. They've been the brains behind some of the world's most well-known businesses. Netflix, UFC, The Met, CAA, Master Class, and The Weather Channel, to mention a few, are among their clients. Their ability to connect with customers and generate outstanding work has attracted clients from a variety of industries. San Francisco, London, New York, and Miami are among their offices. Best Agencies for UI/UX design
Digital Telepathy:
In the year 2001, Digital Telepathy was established. Despite the fact that they are not quite as huge as Ideo, they have established an amazing track record. Their accomplishments include being named a Top Cultures award winner by Entrepreur Inc. Assisting over 20 customers in listing or selling their businesses, and founding and selling five start-ups. And, while these are truly remarkable achievements, they've also collaborated with well-known brands. Marriott, Tim Ferris (The 4-Hour Workweek), Roche, and Adventure.com are among them. Best Agencies for UI/UX design
Cooper:
It is one of the most well-known UX consultancies, having been found in 1992 by Alan and Sue Cooper. In fact, their influence was so strong that Designit purchased the business 25 years later. Cooper is now an in-house solutions provider for Wipro, one of the world's top technology, consulting, and business firms. Cooper evolved to give training to a global audience two years after their acquisition, teaching their design processes. They've trained over 1000 students so far. Cooper is a San Francisco-base company with a staff of 30 people. Best Agencies for UI/UX design
See also artificial intelligence.