The advancement of technology has changed life since the invention of computers and the introduction of the internet. Web development is one of the most appealing professions in the tech industry, because of the rapid expansion of smartphones, gadget development, and the rising reach of tech in everyday life. And becoming a developer is one of the most exciting and rewarding careers in 2019. In today's world, we've developed an entertaining list of the 8 key perks of becoming a Web Developer. But, first and foremost, what exactly is web development? How is web development beneficial?
What does Web Development mean?
Web development has been a developing industry since the commercialization of the Internet. Businesses who want to utilize their website to market and offer products and services to clients are driving the expansion of this industry. BerkeleyDB, GlassFish, and the LAMP stack are just a few examples of open-source Web development tools. As a result, the cost of learning Web development has been reduced to a minimum. The introduction of easy-to-use WYSIWYG Web-development software, such as Adobe Dreamweaver, BlueGriffon, and Microsoft Visual Studio, has also contributed to the industry's expansion. The use of such software still necessitates knowledge of HyperText Markup Language or programming languages.
Web development is the process of creating, implementing, and displaying websites on the internet. It refers to the labor that goes on behind the scenes to produce a working website that fulfills a set of certain, defined functions. This involves network security, web content production, web design, web publishing, database management, and other related topics. The use of DOM, or Document Object Mode, as well as HTML, CSS, and Javascript, is required to improve the website's appearance and functionality.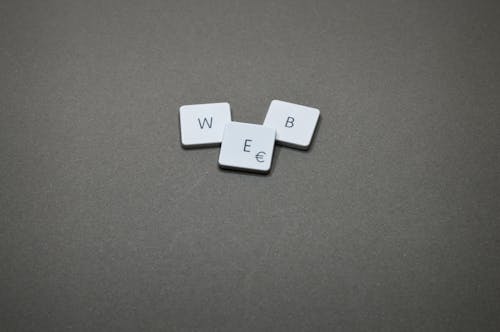 Developers have been able to create more dynamic and interactive Web sites thanks to an ever-growing variety of tools and technology. Furthermore, Web developers are now assisting in the delivery of apps that were previously exclusively available as desktop applications as Web services. This has created numerous chances for information and media dissemination to be decentralized. The emergence of cloud services such as Adobe Creative Cloud, Dropbox, and Google Drive are examples. Instead of being bound to a certain workstation for their application environment, these Web services allow users to interact with applications from a variety of locations.
The Role Of Web Developers:
Web developers are programmers who specialize in the creation of Web-based or distributed network applications. These network programs often use associated programming languages like JavaScript, C#, Ruby, and PHP to run protocols like HTTP from a Web server to a client browser. Web developers, to put it simply, are programmers who utilize programming tools and write codes to "teach" a website what to do or how to work. They're similar to the directors and screenwriters who work on every film.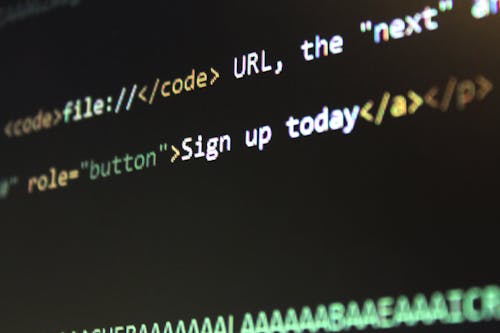 E-commerce is an example of a substantial change in communication and commerce brought about by Web development. eBay and other online auction sites have revolutionized the way people find and buy goods and services. Many consumers' shopping and bargain-hunting experiences have been changed by online shops such as Amazon.com and Buy.com (among many others). The blog is another example of revolutionary communication enabled by Web development. Individual Web sites now have blog-environments thanks to web software like WordPress and Movable Type. Web development's effect has grown due to the rising use of open-source content management systems and enterprise content management systems.
Importance of Web development:
It's all too easy to miss out on important opportunities when new technologies are introduced. When one lacks the expertise to recognize these alterations, the situation becomes much worse. This is true for businesses that have little or no experience with the website development and design. Let's face it: website development agency services have completely transformed how firms work. As a result, this article is an excellent resource for serious entrepreneurs or firms interested in learning more about the importance of websites.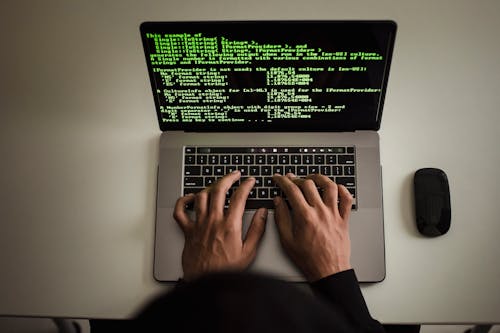 Benefits of Web development:
It's simple to use:
The user must be able to navigate easily on a successful online platform. Basically, the website's content should be easy to locate. As a result, the pages should load rapidly. As a result, a website like an online auto parts store needs to include navigational aids. The presence of a search box is one example. Users can use the search option to quickly locate the section they need. Excellent web design is used to achieve this on a developer's website.
Aside from website development, the developer should test the sites for navigational ease on a regular basis. This is done to get rid of or fix issues that make it difficult to load web pages. Remember that if a website is easy to use, it will receive more organic traffic.
Learn how to win at SEO.
When it comes to websites, search engine optimization has become a must-have. With millions of websites vying for the top spot in search engine results pages (SERPs), search engines had to come up with a strategy to organize websites. One can achieve a higher ranking by using web development and design. Parameters such as title tags, keyword usage, picture optimization, and linking are all taken into account. This means that the website satisfies all of the criteria for being rank first.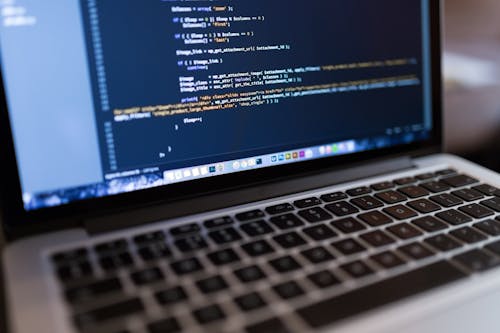 As a result of the optimization, the website becomes more user-friendly. In addition to having a website, webmasters are able to retain much-needed users. The web developer is require to include elements such as "call-to-action" in this case. This necessitates the use of simple page designs. As a result, you will have knowledge of the projected loading speeds. The website appears as a result of this optimization when different queries are type in. As a result, the website receives more clicks from search engine results.
Provide visual content on the website
Selling abstract goods and services, to be honest can be difficult. When a company merely provides a lot of information about its specialty, this becomes even more challenging. Website creation adds a little spice to the proceedings. The business owner can choose which photographs to utilize by contacting a competent web designer. In addition, the company can determine the number of promotional videos and photos it wants to use. The optimization of search engines will lead to this decision. Visual information has the advantage of giving users a clear picture of what the product looks like. Not all customers, it appears, comprehend the services or products supplied by text.
Aside from that, the site's usage of graphics quickly draws the reader's attention. Users are generally interest in the image before reading the content. This boosts the website's chances of attracting more visitors. However, webmasters should avoid cramming graphic data into their pages. This is because it is tough to interpret for the user. It also degrades the search engine optimization ranking of the website. As a result, it's crucial to keep visuals to a minimum.
Boost your revenue.
The number of sales made determines how successful a company is. Creating a website, on the other hand, can greatly assist a company in increasing sales. E-commerce is expect to expand 21.3 percent by 2019 according to Statista. More and more business owners are turning to the internet to conduct their operations. This is due to the fact that they have recognized the huge potential for online sales. Increased sales are accompanied by a rise in consumer numbers.
Webmasters are encourage to publish updates to help increase purchases even more. The website's functionality is improve by updates and improvements. Furthermore, it communicates to customers that the company is committe to providing exceptional service and information. Including promos is another approach to boost sales. You'll be able to generate the much-needed fuzziness among users here. More sales follow as a result of this. This also provides the idea that the company sells low-cost goods.
Conclusion:
Certain things become obvious after a thorough discussion of the significance of a website. The first is that companies should try to create and build their own website. Second, putting one's best foot forward is essential. As a result, it is expect that the website or blog adheres to and exceeds the rules.
See also about tracking Health.