AR apps may appear futuristic, but users are catching on to the idea far more quickly than you might imagine. Around 60% of them choose stores that include augmented reality as part of the experience. Not to mention that 40% of people would pay more for your products after using augmented reality.
What is Augmented reality?
AR is one of the hottest technology fads right now, and it's only going to get bigger as AR-capable smartphones and other devices become more widely available. AR allowed us to view the real-world environment there in front of us—trees swaying in the park, dogs chasing balls, kids playing soccer—but with a digital augmentation superimposed on top of it. A pterodactyl might land in the trees, canines might mingle with their cartoon counterparts, and kids might kick past an alien spacecraft on their way to score a goal.
Augmented reality is a technology that inserts a 3D image into a "real-world" situation. This provides the user the impression that the virtual object is physically present with them. AR is frequently utilised in games to give players a more realistic experience and to engage more senses. It is, nonetheless, beneficial in the purchasing experience. As a result, several companies are adopting technology into their marketing plans. Let's take a look at ten of the greatest augmented reality apps, as rated by users on a five-star scale.
These examples are not that dissimilar to what might already be accessible on your smartphone, thanks to developments in AR technology. In fact, augmented reality is widely available and being used in a range of applications, including Snapchat lenses, apps that help you find your car in a congested parking lot, and a variety of shopping apps that allow you to try on things without leaving your house.
Benefits:
In the not-too-distant future, augmented reality will completely transform the way we do business. The main benefit for businesses developing augmented reality apps for smartphones and tablets is that the hardware is already in place, and the interface is simple to use. Users will be able to try on items without actually wearing them in the next years, as well as see if furniture suits the interior (IKEA has already done this!). And it's all done with the help of an augmented reality app for Android or iPhone. Furthermore, when technology advances, other human senses such as smelling, touching, and feeling will become available.
In the field of education, augmented reality offers virtually endless possibilities for teaching and learning. Additional reality provides a fresh cognition path with realistic real-life simulations. Technology enables a psychological and physical experience that is entirely realistic, as well as the production of an authentic virtual experience that can be employed in real life. Medical students can now practise their first treatments without putting their patients in danger, while future astronauts can train for the next space mission.
Top augmented reality apps:
The organizations will become more interested in the characteristics of Augmented Reality as a result of the global technological growth, software advances, and the prevalence of wearables. However, adoption will be slow until the end of the decade.
But have you ever considered what augmented reality apps are? In our ever-evolving tech world, augmented reality has limitless potential, as you can see by checking out the finest AR apps. AR apps have been a popular trend that continues to enhance and improve the virtual view by providing a composite image of real-world elements. In our ever-evolving tech world, augmented reality has limitless potential, as you can see by checking out the finest AR apps. AR apps have been a popular trend that continues to enhance and improve the virtual view by providing a composite image of real-world elements.
Houzz:
It is one of the best AR apps for designing interior layouts and designs. It's a terrific platform for home goods and furniture vendors. Houzz is primarily a home improvement software, but it also has e-commerce capabilities, allowing users to browse and purchase things within the app. The "View in My Room" function employs augmented reality to place products into a snapshot of the user's house, which is then rendered in 3D for a lifelike impression. It even shows how the product would appear in various lighting conditions. Customers can virtually browse for a new couch from the comfort of their own homes.
IKEA Place:
Another AR app for iPhone and Android that is focused on home design is IKEA Place. The Swedish furniture business allows customers to place their purchases in their homes without having to assemble them. This tool considers the broad picture, examining the complete floor layout to determine which products will go best where. The ability to see different hues and drag-and-drop functionality nearly take the pleasure out of the IKEA experience. (However, there are no meatballs.)
YouCam Makeup:
The YouCam Makeup is the next augmented reality app on the list (it's also available for Android and iOS). We're moving away from interior design and into the realm of cosmetics artistry. Buying cosmetics is usually a leap of faith – you may be able to try on samples at the counter, but fluorescent lighting can be deceptive and does not account for typical selfie lighting circumstances. YouCam, on the other hand, uses augmented reality to allow buyers to try on makeup from a variety of major brands.
GIPHY World: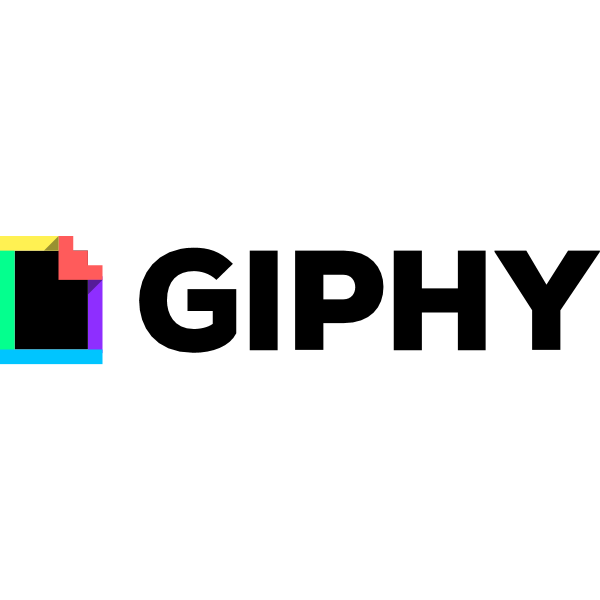 If the real world were like GIPHY World, it would be a lot more colourful and innovative. This software combines animated GIFs and augmented reality to create 3D graphical canvasses from photos and videos (a lot like Snapchat does). If you want to add some personality to your social media postings, try GIPHY World. Add graphics and animated elements to product images to make them more interesting to a social audience.
Google Lens:
It is an AR software for Android that improves the search experience. Instead of typing a text-based inquiry, launch the app and point it towards the subject you'd like to learn more about. Google Lens will recognize the object, tell you what it says in the text, and even remember vital numbers. Oh, and it'll tell you where you can buy the object (if it's an online product). This is only one of the reasons why a visual search strategy should be part of your SEO plan.
Augment:
Another popular AR app in the home goods industry is Augment. Augment, on the other hand, is intended at e-commerce business owners who may use the software to create augmented photos of their products. These assets are then ready for use in your own AR experience, whether it's through your mobile app, website, in-person activations, or another channel. It's also useful for promoting "field sales," such as pop-up stores, farmers markets, event sales, and other short-term physical retail endeavors.
ROAR:
It is another of the top augmented reality apps for business owners. It may be use in a variety of ways, including creating an AR-powered online store that customers can access by scanning product packaging at home. Incorporating AR into print marketing, and even determining which products and categories are the most popular when viewed through AR. The app improves both in-store and at-home brand experiences for consumers by providing deeper, more engaging content and information about the products they're interest in. They can read reviews, compare prices, and even buy the product right in the app.
Amikasa:
It's one of the few home-furnishing augmented reality apps that's only available on iOS (no Android version is currently available). Amikasa combines products from all across the web, rather than focusing on a particular store or brand, so customers can create a cohesive space without visiting every store or website. Users can even make purchases without ever having to leave the app. Keep in mind that having more channels means having more conversion opportunities. It may be worthwhile to post your stuff on Amikasa if you offer home goods.
Snapchat:
It is a popular social media platform with younger demographic, amusing effects, and self-destructing communications. But did you realize it's also an augmented reality app? Those wacky-face filters demonstrate AR in action. By establishing a presence and investing in branded filters, brands may include Snapchat marketing and AR into their strategy. Learn more about how you can utilize Snapchat to market your company.
Wanna Kicks:
This is another iOS-only AR app with a limited reach. Wanna Kicks is a virtual shoe that puts virtual copies of your favorite sneakers on your feet. You can see how they would look on you if you wore them from any angle. Because this group is so social, there's a built-in option to share on social media and ask for comments from friends.
See also top data mining tools.